Bee Line Trailer Park #1
Establishment, campground, lodging and park at 49508 Dexter Line, Aylmer, ON N5H 2R2, Canada. Please contact Bee Line Trailer Park #1 using information below: address, phone, fax, email, opening hours, customer reviews, photos, directions and more.
Rating
1 /5
Based on 1 reviews
X
Photos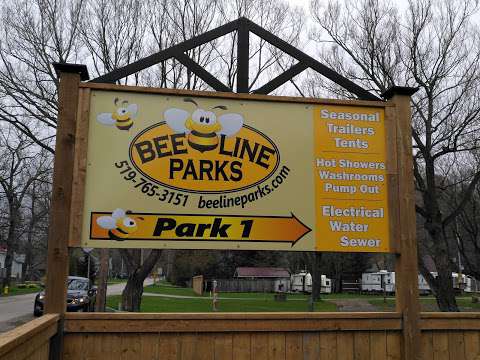 Reviews of Bee Line Trailer Park #1
Kinsey Added 2021-01-28

★ ★ ★ ★ ★

Great parks. Great people here.

Trudy Oates Added 2017-07-24

★ ☆ ☆ ☆ ☆

Male owner is ignorant and rude as hell. Swearing at you when you bring up issues, no parking, swamped lots, water main backup, on going parties. I paid for hydro water and sewage I asked for reimbursement for the sewage I paid for and he threatened to kick me out. Not a place anymore for "families"
About beelineparks.com
Home Page - Bee Line Parks
Bee Line Parks is a family freindly trailer park located in Port Bruce (Aylmer), Ontario
beeline, Bee Line, bee, line, beelin, JR Trailer Park, port bruce, trailer park, camping, campground, rv, tent, campfire, aylmer